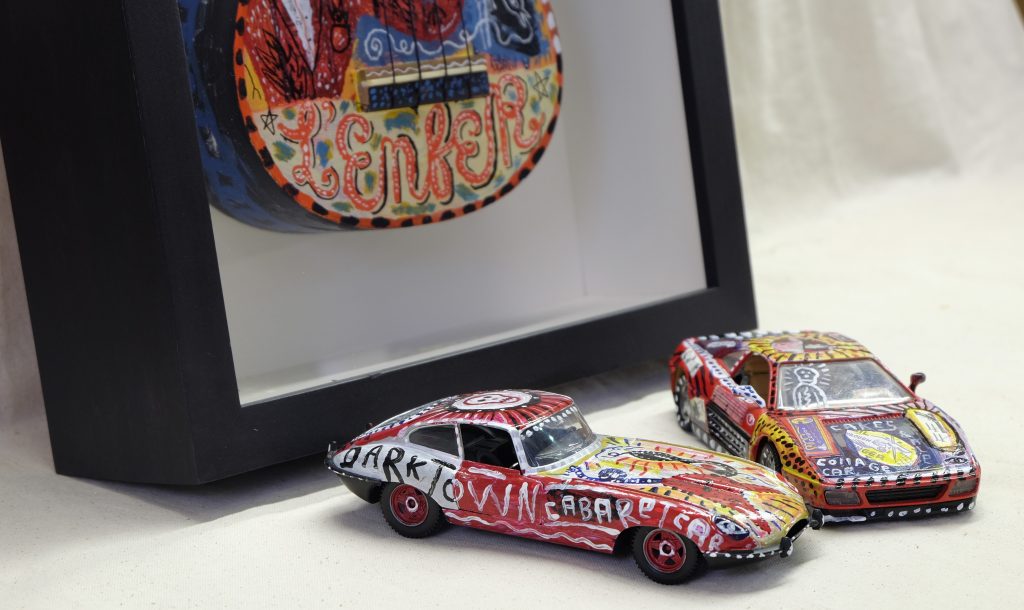 An exhibition of Jonny Hannah works from 2008-2018 with book signing of his two recent publications.
Popular artist-designers Kate Fishenden & Jonathan Mercer run a small studio in West London – Starch Green. Their focus is on hand-made design and, from the recent collection of works we've framed for sale at Picture, this certainly comes across.
Picture has just undertaken the framing of hand painted wooden cut-outs and prints by Jonny Hannah which is being exhibited at The Bankside Gallery (next to Tate Modern) for St Jude's In The City exhibition which runs from 23rd November until 4th December 2016.