Artwork is important in the home and work place, it reflects the personality of the people that live and work there. Hanging a single frame is simple enough, but creating a gallery wall takes some thought and done well it can create a focal point in a room. We have seen a resurgence of this trend in recent years – for a contemporary look you could use 3 or 4 matching profiles to frame graphic art or photography, for a more vintage feel intersperse large oils in ornate gold frames with smaller prints.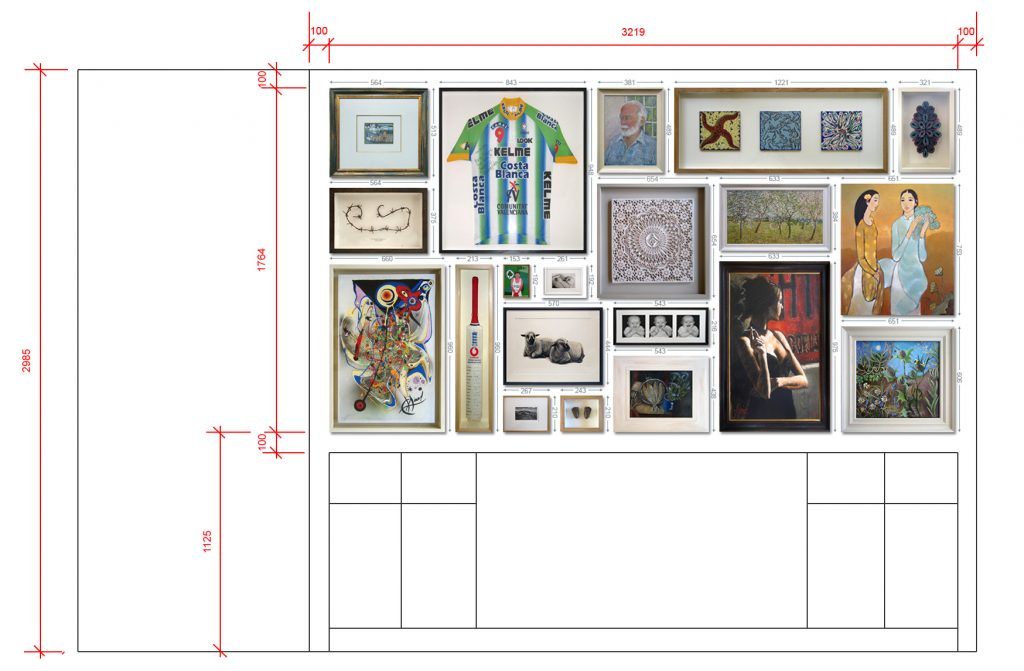 Starting in the middle and working outwards we can impose a grid structure with uniform spacing between frames. This works best when the edge of one frame lines up with at least one edge of another. Larger pieces are satellited by smaller ones to create a balanced composition.

The Salon Hang takes it's name from the French Royal Academy in the 19th Century who held exhibitions showcasing students work that was crammed onto the walls of the Salon from floor to ceiling. This style has a looser structure than the grid layout and has a more bohemian feel.