Tessa Bancroft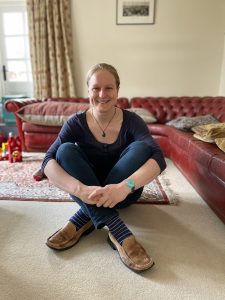 Tessa Bancroft is an artist from London who has exhibited at the Royal Academy Summer Exhibition 2021. Bob and Roberta Smith selected City Dreams for the Exhibition. The piece was sold during the Exhibition's launch preview.
Working with pencil and colour pencil Tessa's abstract geometric style developed initially through art therapy. The RA Summer Exhibition has led to commercial commissions and prints.
Tessa's art is her own emotional response to the experiences, sights, sounds, and shaping of everyday life. Tessa's bold symmetry and confident use of colour is also inspired by the artists she admires particularly Kandinsky, David Bomberg, and Mondrian.
Showing all 10 results